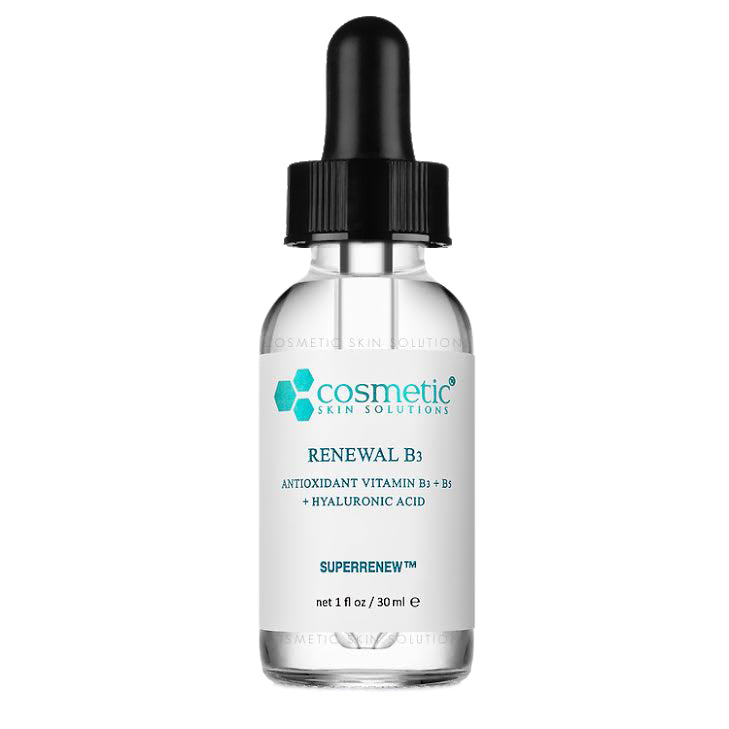 Cosmetic Skin Solutions B3 Cell Renewal Serum | CSS B5 Renewal B3 HYALURONIC ACID SUPERRENEW™ 30ml
Sale price

$390.00
Regular price

$500.00
(/)
---
Cosmetic Skin Solutions B3 Cell Renewal Serum | CSS B5 Renewal B3 HYALURONIC ACID SUPERRENEW™ 30ml

Cosmetic Skin Solutions is a well-known skin care product manufacturer in the United States, integrating years of clinical testing and research to select the highest quality ingredients. Highly purified elements and the most effective concentration have been used to develop various medical skin care brands for hospitals and doctors for many years. Manufactured from US FDA registered laboratory equipment and subject to the strictest supervision. The formula is hypoallergenic, non-comedogenic.
Multiple medical tests have confirmed that 5% vitamin B3 is best absorbed by human skin. Cosmetic skin solutions B3 cell regeneration essence
can bring significant curative effects to the skin than B3 on the market. It is suitable for skin types that need to be improved, such as dryness inside and oiliness outside, dark grains, acne, inflammation, dullness, spots, redness, and sensitivity.
Made with acne-causing ingredients that don't clog pores, are alcohol-free, and contain no fragrance or preservatives.
Contains vitamin B5 to enhance moisturizing function. Ultra-fine vitamin B3 molecules penetrate directly to the bottom layer of the skin
to delay skin aging.
In addition, it contains vitamin B5 to make the skin moisturized and elastic, and strengthen the moisturizing function. Improve dullness.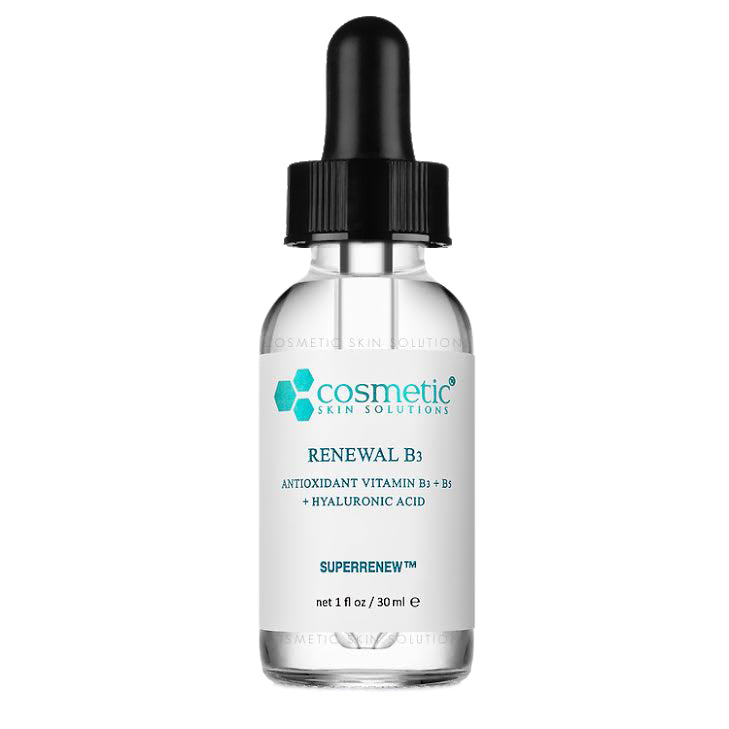 Cosmetic Skin Solutions B3 Cell Renewal Serum | CSS B5 Renewal B3 HYALURONIC ACID SUPERRENEW™ 30ml
Sale price

$390.00
Regular price

$500.00
Choose options