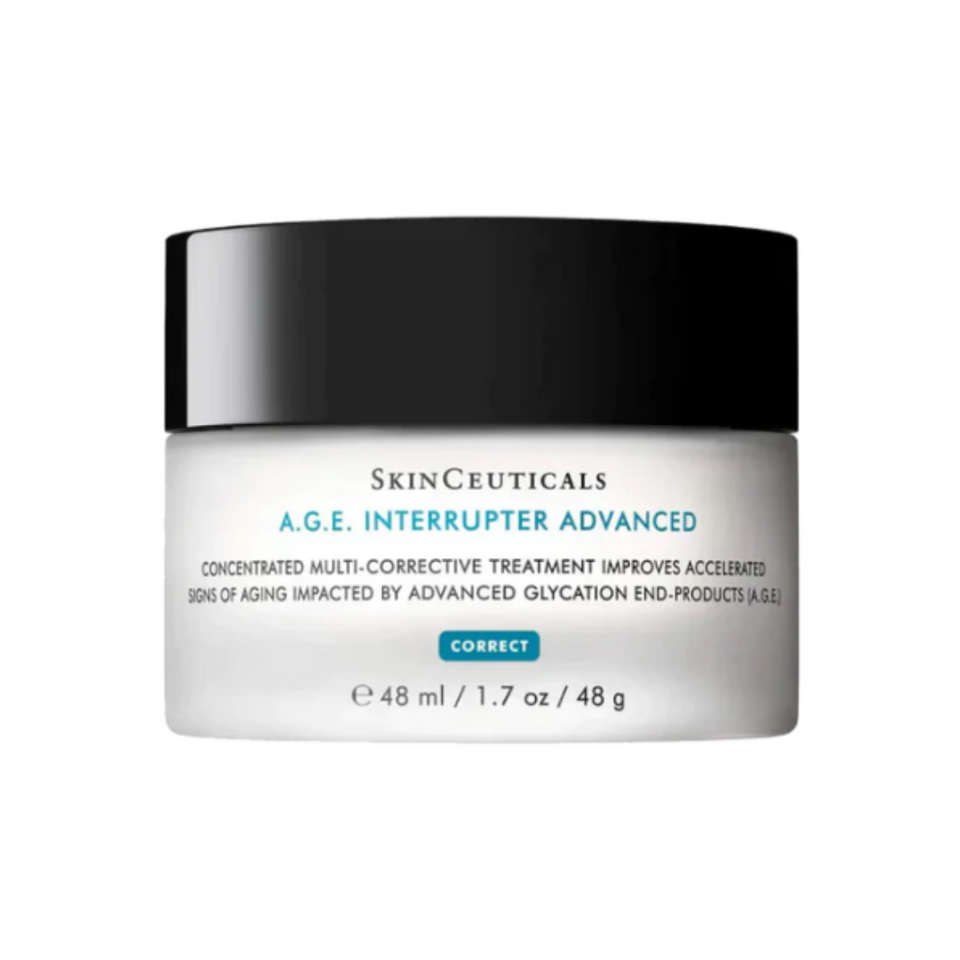 SkinCeuticals Anti-sugar Revitalizing Firming Cream | AGE INTERRUPTER ADVANCED 48ml【New formula】
Sale price

$1,450.00
Regular price

$1,840.00
(/)
---
SkinCeuticals Anti-sugar Revitalizing Firming Cream | AGE INTERRUPTER ADVANCED 48ml【New Formula】
Glycation is one of the main causes of significant skin aging. When too many glucose molecules adhere to collagen and elastic fibers, it will promote the production of glycation end products (AGEs) and cause the appearance of deep wrinkles. With 15 years of scientific research experience, SkinCeuticals developed the anti-sugar revitalizing firming cream as a highly effective anti-wrinkle cream that can help improve and resist the visible signs of aging. The new formula of this cream contains 18% concentrated patented anti-wrinkle factor Pro-Xylane™, 4.25% wild fruit flavonoids containing blueberry and pomegranate extracts, and 0.1% glycyrrhetinic acid. It is clinically proven to smooth fine lines and five deep layers of the face. wrinkle.

1. Targeting the complete multi-stage glycation process that causes signs of aging
2. Significantly smooth fine lines and five types of wrinkles, including forehead lines, nasolabial folds, marionette lines, glabellar lines and crow's feet
3. Replenish moisture to the skin 24 hours a day
4. Soothes dehydrated and aging skin
5. Does not contain preservatives, alcohol and colorings

Instructions:
Use twice daily, apply a thin layer to face, neck and décolleté, massaging gently. Please use it in the morning after SkinCeuticals Antioxidant Serum and before sunscreen. If used in conjunction with vitamin A at night, please apply after vitamin A.


Choose options